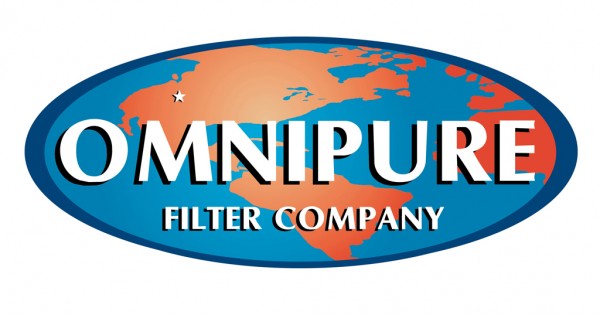 Omnipure™ Water Filters
Omnipure™ are one of the world's leading water filter manufacturers. Established over 30 years ago, they have built a reputation for quality, reliability, and affordability that is hard to beat.
All Omnipure™ water filters are made in the United States, which helps them maintain a higher level of quality control compared to many other manufacturers. When you buy an Omnipure™ filter, you know it will work as intended and help you achieve clean and fresh tasting water.
Omnipure™ Filter Series
Omnipure has developed several different product lines over the years, including:
The CL, K and the SCL filters are in-line filters and come in a range of fitting options. The ELF and E series filters are a bigger capacity filter that have the two O-rings on the top and can replace a large range of other brand part numbers.
If your filter looks like any of the Omnipure filters but has a different part number just contact us and we will advise you.
Omnipure also has a range of retrofit or generic water filters to suit other brands and a filter for just about every application.
Use the links above to browse the Omnipure™ products we stock. If you need any assistance, please contact us at sales@clarencewaterfilters.com.au or give us a call on 02 6646 8565.
Frequently Asked Questions
Should I Flush My New Omnipure Water Filter?

Yes, it is usually a good idea to flush at least 5 to 10 litres of water through your filter. If it is a carbon filter, this will help to remove any carbon fines from the water. Flushing can also be useful for other types of filters which may contain active alumina or KDF.
I'm Not Sure Which Omnipure Filter To Choose, Can You Help?

Yes, we'd love to help! Just give us a call or use the contact form below to get in touch. We will help you find an Omnipure filter which achieves the results you need and matches your budget.
How Long Do Ominipure Filters Last?

The lifespan of your Omnipure filter will vary based on its size, the type of media it contains, how much water you use and the quality of your water. In most cases, we can provide you with a rough estimate, so you can tell how often you will need to replace your filter.
Why Do My Inline Omnipure Filters Have Little Pieces Of Plastic In The Ends?

These pieces of plastic are inserted to prevent moisture and contaminants from entering the filter while it is in storage. When you are ready to use the filter, hold down the little collar on each end and pull the plastic out